Bumps and Bagels
Birth Plan Workshop
Maybe you have heard about writing a birth plan, but don't know where to start?
Join our group to discuss some of the important things to include-as well as leave out- in your birth plan!
Learn about some options that may be available to you for your birth that you may otherwise not have known. 
All class attendees will receive a free birth plan template they can customize and bring to their own birth. 
Register for free today for our Saturday May 18th Class in Yulee Florida!
Bumps and Bagels
Birth Bag 101
Are you pregnant and need to pack your birth bag? Not sure what to bring?
Pregnancy involves lots of planning....including planning on what to pack to bring to the hospital or birth center! Join us for this free event to help you feel prepared and empowered to have everything ready when the time is right.
Food and drinks will be provided, as well as small gift bags! Get sent home with a checklist to use with your partner! Make sure to RSVP so that we can plan accordingly....looking forward to meeting you!
Next Class online registration open now for Tuesday June 4th at 10am!
Mother Earth Day: Free Prenatal Yoga and Meditation for Earth Day!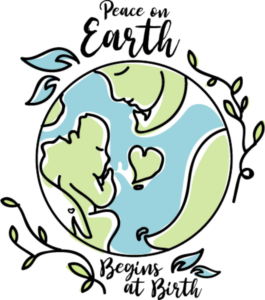 Celebrate Earth Day by joining Mama Veda for a free prenatal yoga and meditation session designed to help connect and ground you to Mother Earth.
When: Earth Day Monday April 22nd Class starts at 6:30 and event ends at 8pm
Where: Jacksonville Florida, see tickets for address
How much? Free! We are accepting donations to help fund future events. We do ask that you RSVP for the event so that we can accurately prepare!
We believe strongly in taking care of our enviroment and being responsible humans. We only have one Earth, and this is the place our children and our children's children will call home.
We also believe that Peace on Earth Begins with Birth.
What exactly does that mean you might ask?
We believe that by supporting mothers and helping provide peaceful and supportive care during pregnancy, birth and the postpartum period, we are creating the best possible start for the next generation of world changers.
That is why we want to provide yoga and meditation for women in the most critical of times....helping equip them with ways to enrich their baby's environment with love, compassion and kindness.
This event is designed for pregnant women, but is open to all those with a mother spirit.
As much as we would love to welcome infants or children, we are unable to do so for this event....we kindly ask that you understand and keep an eye out for our next mommy and me yoga session!
We are all children to our great mother earth, and on the special day that we honor her, we want to honor YOU for being the mother that you are!
Any donations will be used to help continue to create free events for the community to help spread wellness to mommas everywhere!
Thank you in advance.
Join us for this amazing get together to celebrate mothers...including Mother Earth!
Sign up and get information by clicking here. 
Weekly Yoga Friday Mornings
Weekly Mommy Walks at Sheffield Park
We usually meet Monday morning at 9:30 am at Sheffield Park for a walk around the lake and to the baseball fields.
Please follow our facebook page for any location or time changes!
Online Birth Prep Classes...Coming Soon