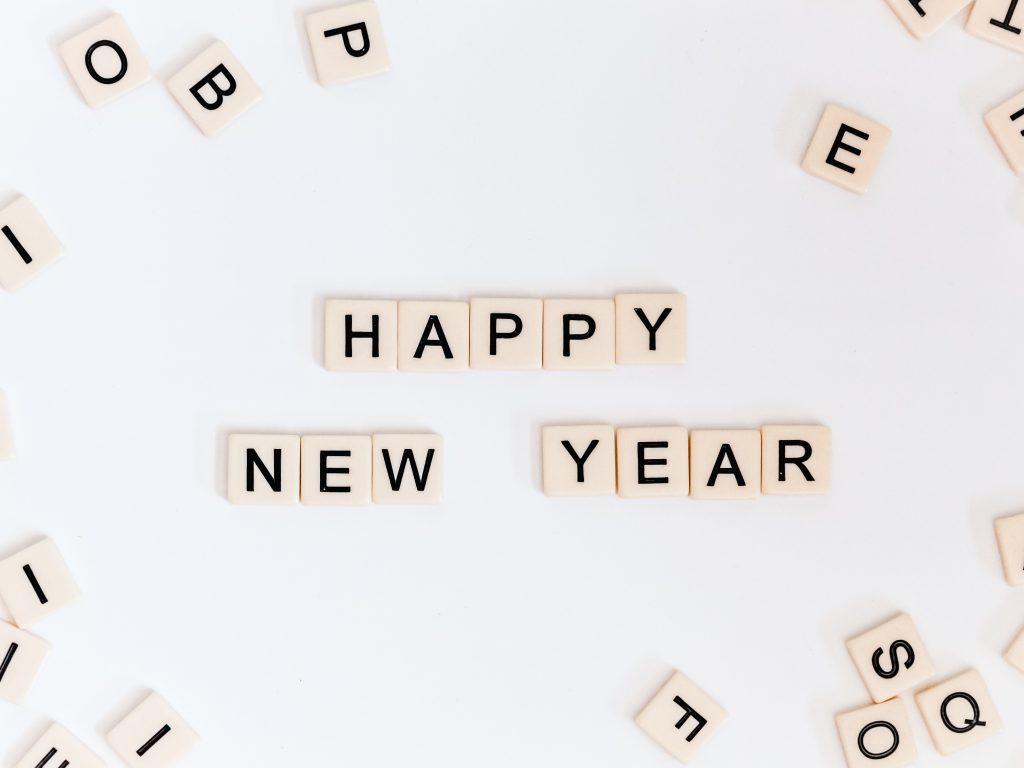 Are you a new or expecting mom and haven't decided on a New Year's Resolution yet? Any plans to this time?
If you are like me, you have probably committed to lofty goals in years past and perhaps fell short of expectations.
Or maybe you successfully stuck to a resolution for a full 365 days (and counting!).
Regardless of how skeptical people can be about the New Year's Resolution, I am a big fan.
Afterall, what can be so bad about trying to make ourselves better people in any capacity, especially if we are a new mother or are expecting a baby soon?
Even if we fall short, surely the actions we take have lifetime cumulative effects.
Like, does anyone ever regret the month they gave up soda, even if they eventually go back to drinking it? No, of course not!
For 2020, I invite you to pick a resolution no matter how small and simple it is.
How to Decide on a Resolution
This year, I am still a relatively new mom and have a new baby on the way…which is why I thought I should talk about what I will be working on this year.
I pick a resolution (or resolutions) based on two important things.
What is the broad outcome I am trying to accomplish, or what do I want to change about me as a person?
Do I want to try and add or eliminate something from my life or daily routine?
Who Do I Want to Be as a Mother?
The first one is important because for new and expecting moms, I think we need to recognize the special season of life we are in.
As much as I would love to become a better athlete, this is just not the most ideal season of life to be focusing on that for me and for most moms.
So as much as I would love to buy a new Peloton and commit to 4 am workouts every day, when you add in the many factors of pregnancy and postpartum life ( lack of sleep, body organs moving around, the challenges of breastfeeding, did I mention lack of sleep?) It is probably not fair to myself to put that kind of expectation or pressure on my changing body.
Instead, this year I have been thinking about how to become a more present mother and wife, how to nourish my body and fuel it, how to consume less and give back more, and how to prioritize my mental health.
Am I going to completely change the person I am? Most likely not. But maybe by the end of the year I will be able to look myself in the mirror and be able to more confidently describe myself in a way that I want.
There will be other years in my life to qualify for Boston!
Add Something or Take Something Away
The second factor in choosing a resolution should be based on whether you are trying to add an element of your life or restrict/eliminate something.
From the books I have read and my own personal experience, I find in many ways it is harder for people to eliminate something, but when done successfully, it can be a lifelong change.
If you don't know already, I gave up drinking alcohol a little over 4 years ago.
Quitting drinking was an endeavor that took many failed attempts.
Yet here I am, going on 5 years, and I don't think I will ever look back.
Maybe there is a big obstacle in your life you want to once and for all eliminate?
If you are expecting a baby or have a newborn, it is easy to see why some things would be even more pressing to discontinue, whether its smoking, alcohol, eating fast food, or maybe even an unhealthy addiction to social media.
For most of us though, I think that adding a habit to your life is much more rewarding and easier to stick with.
There are so many great resolutions to commit to that would require less that 10 minutes of your daily life that could have a huge impact on you and your family over time.
The other good thing about finding something you want to add is that you can track the days you complete it on a habit tracker, and you get the same internal feedback reward as checking something off of a to-do list.
My Resolutions for This Year
My goals for 2020 this year are going to be centered around creating stability and structure for our household and my mental health. I ultimately want to be less stressed and less anxious and be a more present mother.
So without further chatting, here are some of my resolutions that I invite you to share with me!
Drink a Full Glass of Water First Thing In the Morning
It has been said that drinking water first thing in the morning can help jumpstart the metabolism and detox the body.
These benefits are great, but as an expecting or newly postpartum mother, I want you to focus on water for the pure benefit of hydration.
During pregnancy your blood volume increases by as much as 50%, and blood is made up largely of water.
Breast milk is also composed of 90% water and if you are nursing a baby, you are going to need lots of water.
I know its tempting to reach for coffee or tea first thing, especially if you are running low on sleep….try keeping a bottle of water right next to your bed so you can start your day right!
Delete Social Media Apps off of my Phone
I really love social media for the value and connection it brings people, especially mothers. But, most of us are well aware on a first hand basis of some of the downfalls of scrolling facebook or instagram.
A couple months ago I found myself really struggling to control my social media addiction and my constant comparison of other people.
I also found myself getting sucked into reading drama on facebook groups that would leave me feeling upset and angry at how mean people could be to each other online.
I also bought things I didn't need!!!!!!! Yes, influencers are a real thing apparently lol.
I completely got off social media for a month….and it was heaven!!!
BUT
Social media can be a valuable tool, and I couldn't see myself staying off of it forever.
I think I have finally struck a good balance by removing facebook and instagram from my phone and only using them on my laptop.
It is much more of a conscious effort to sit down and open up my computer than scrolling basically every free minute that I begin to slightly need stimulation.
Plus, I really did not want my daughter and my son to constantly see mom looking at a screen.
I feel pretty confident about continuing this change and love how much more time I feel like I suddenly have in a day!
De-Clutter by Filling up Amazon boxes with Donation Items
My new rule is basically that anytime I order something, I have to fill the box with things that need to go!
Our family has WAY TOO MUCH STUFF and if there is one great thing about being pregnant, it is that my nesting syndrome makes me want to majorly de-clutter.
If you are still pregnant, let me be another one to tell you, you do not need nearly as much stuff as you think you do!
More stuff= more stress…..more stuff to put away, more stuff to wash, more stuff to feel financially obligated to keep because you spent money on it.
As a new mother, less truly is more, and will be a lifesaver for your anxiety when you spend most of your time at home the first couple of weeks.
I also try to use empty diaper boxes as a good opportunity to go through Cora's clothes and pull out the ones that no longer fit….Its a great way to stay on top of accumulating too many clothes and you will have a mental cue every week or two.
Read One Book a Day to Your Baby (or Belly!)
Reading is so so important and it is never too early to get started with your child loving books.
Reading together is also a magical moment that really puts you in the present moment and gives you an opportunity to bond.
If reading isn't part of your daily routine now, make it a New Year's Resolution to read something each day.
When I was pregnant and when I had a newborn, I would read my own personal books outloud just so Cora could hear my voice. As she got older, of course, we switched to baby and toddler books, but before that I knew how important it was for language development for babies to hear and see you talking.
If you are pregnant, reading is a great way to inspire, motivate and educate yourself about pregnancy and birth. Even reading 10 pages a day adds up very quickly.
If you are looking for a good book, as a doula and mother I highly recommend Ina May Gaskin's book, Ina May's Guide to Childbirth. Not only is it highly informative, but it also has a multitude of birth stories that can be read in a short amount of time.
Another great book I recently enjoyed and changed my perception about motherhood is The First Forty Days: The Essential Art of Nourishing the New Mother. It is about caring for yourself in the postpartum period based on ancient Chinese and Ayurvedic wisdom. You can read my full review of the book here.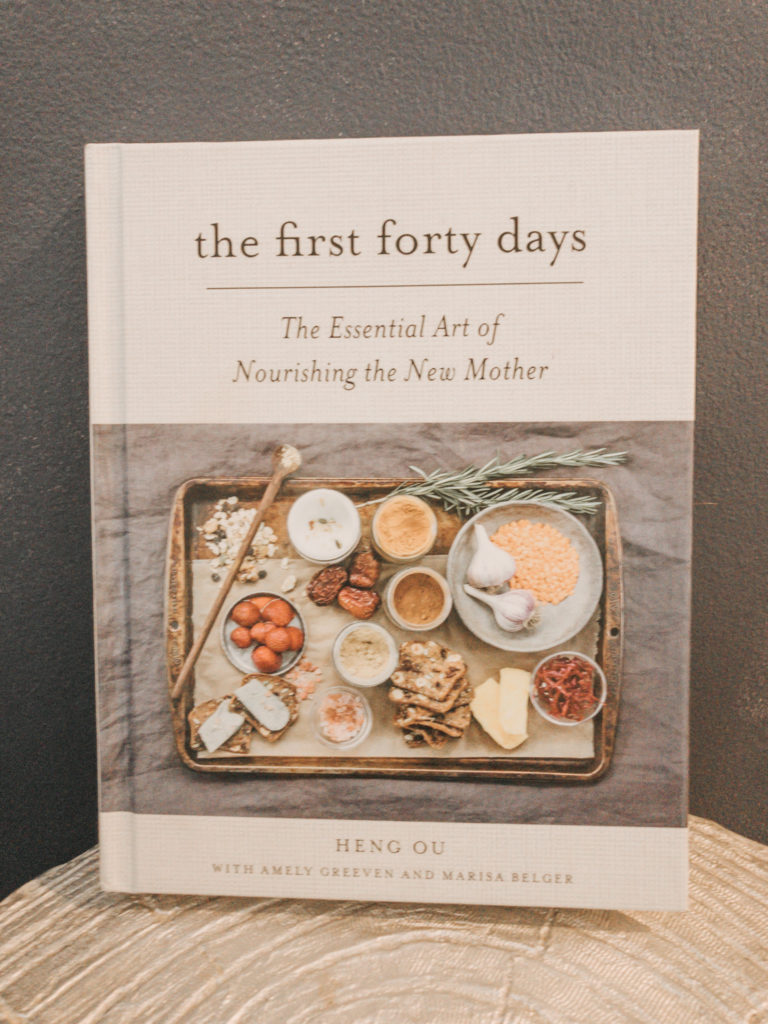 Babies and toddlers are literal sponges when it comes to language and what you do early on can influence speech and literacy for the rest of their lives!
My daughter now has a favorite book that she wants to read every night, so Im sure this resolution won't be too challenging to keep…but I also am committing to reading not distracted. No looking at my phone or half doing something else during our book time….just reading and stimulating her imagination.
Other Resolution Ideas
These are the four simple resolutions I'm committing to this year.
I am definitely not demanding perfection from myself and instead am just aiming for more awareness and the ability to form long lasting, beneficial habits!
If none of these spoke to you, here are a couple others that I think would be a great way to start off 2020.
Meditate 5 minutes Daily
Walk 30 minutes a day
Make your bed each morning
Write down one highlight/thankful moment each day in your calendar
Send a handwritten letter to a family or friend once a month
Switch to reusable straws
Set your clothes out the night before to make for a more seamless morning
Give your partner a daily compliment
Buy fresh flowers for your home once a week
Grow a favorite herb or veggie to use in cooking
Look for second hand item before buying anything new
I hope you have a great 2020 and enjoy everything that this season of life in motherhood brings you!
xoxo, Courtney
More From The Blog
Birth Stories, News, Reviews, and More!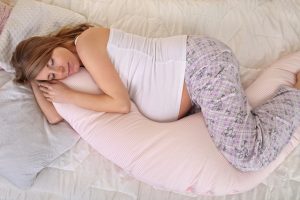 One of the best things to do in early labor is something you may not realize....its to simply IGNORE IT! Yes, ignore it. There will be plenty of time in ...
Read More

→

30 Day Meditation Challenge During this uncertain summer I'm bringing a chance to learn and practice meditation with mothers and mother's-to-be just like you. We will be kicking off August ...
Read More

→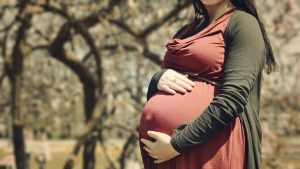 What you can expect to find With the Coronavirus outbreak, many mothers are turning to the Internet to find virtual pregnancy and postpartum support. Weeks ago moms would be going ...
Read More

→