What you can expect to find
With the Coronavirus outbreak, many mothers are turning to the Internet to find virtual pregnancy and postpartum support.
Weeks ago moms would be going on playdates, breastfeeding support groups, childbirth education classes and yoga workshops. Today, our daily lives look a lot different and many of us are finding ourselves at home, feeling more isolated than ever.
We wanted to collect some of the best FREE resources available, many being offered from mothers just like you…
We will continue to update this list as best as we can and bring you the best quality classes, support groups, videos, downloads, etc that we can find.
We will also be sending out emails of updates and new events that happen the day of….so please subscribe to our email list if you haven't already to stay informed!
Information about Coronavirus
Evidence Based Birth – Also a great resource for evidence based care during pregnancy
Dr. Rebecca Dekker and Research Editor Anna Bertone, MPH have been working nonstop to stay abreast of new research that comes out nearly every day about COVID-19. We will be hosting a live, public webinar on Monday, March 23 at 8:30 PM EDT.
Yoga- Fertility, Prenatal, Postpartum and more
Yoga Den
Live Streamed Sunday Classes Free
To join…
Download Zoom for free at Zoom.Us;
Sign up for class via Wellness Living/Yoga Den App;
We'll send a unique link via email/text 15 min before class;
If you do not receive your link, please call 904-268-8330.
Bettina Rae – Yoga for fertility, pregnancy, birth & early motherhood on Youtube
Free Live Prenatal Yoga on Facebook with Sea Change Holistic Wellness Center
Prenatal and Postpartum Fitness
Dr. Colleen PT- Free Online Friday Morning Workout Classes for Moms on Zoom
Free mom-friendly workout on Fridays at 9:30 on zoom! https://www.facebook.com/353960358636049/posts/510423016323115/?d=n
ChildBirth Education Classes
Motherly- Becoming Mama Childbirth Education
https://www.mother.ly/shop/in-response-to-covid-19-were-making-the-becoming-mama-tm-birth-class-free
Breastfeeding Classes
TinyHood– Breastfeeding 101
https://www.tinyhood.com/online-parenting-classes
Motherhood Support Groups
Mom Meetup Jax
We are offering free pregnancy support groups, postpartum support groups (including postpartum Anxiety and depression), and tons of activities to help both mom and kids over the course of the next few weeks all for free 🥰

https://m.facebook.com/profile.php?id=380315082763122…
Milky Mama– Free 30 Minute Lactation Consultant and Motherhood Support Group
https://app.acuityscheduling.com/schedule.php?owner=16604948&fbclid=IwAR0yB9jlnlh2cPTMXL4RTGBJ2psokjsREMiyVjN2xBIgJFvu2iqyq4df-yk
Free Activities for Toddlers and Homeschooling
Little Oak Learning- Free Story Time and Free Nature Scavenger Hunt Checklist
Story Time: https://www.instagram.com/the_little_oak_learning/ for class updates
https://thelittleoaklearning.com for free downloads
P. E. Class for kids!
Joe Wicks, famous as The Body Coach, has said he will become 'the nation's P.E. teacher' by giving daily online P.E. classes for kids!
Starting from Monday he will be holding kids' workout classes on his You Tube channel, and he will be doing them every weekday at 9am during the school closures.
https://www.youtube.com/user/thebodycoach1/featured
Personal Development for anyone 🙂
Yale is offering a free class called the Science of Well Being

https://www.coursera.org/learn/the-science-of-well-being…
Chopra Center– 21 Days of Meditaton
https://chopracentermeditation.com/?_ga=2.196744876.1671402380.1585168482-843538796.1585168482&sso_code=eyJpdiI6InFUeldFZjg4Nk5TdjhKdkJWb0N3K2c9PSIsInZhbHVlIjoiTVwvUGtUMFh0cWFrVUd2UWN4ZUIwRjAxQTJjTEVBUnpBdzhcL0ErdGxuazFMOGxwaVJJbjBPY2RGUUpyS0NUdE1aN3A1UTI1eWh5d2ZQY3duNDVoek9iUFpzUWIzbk5ZazJJZGFYQnFqOFNlbz0iLCJtYWMiOiI2YTg3YzI2NmY1YjEzZGQ3NDhkNmEyM2U1ZjU3YThjYTA0MTA2MGZhZjQwYTJmZDAzNjE4ZDVmMjdkNTBmMjEyIn0%3D
More From The Blog
Birth Stories, News, Reviews, and More!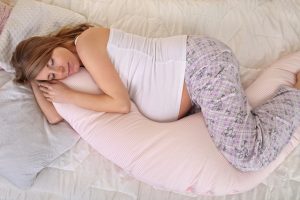 One of the best things to do in early labor is something you may not realize....its to simply IGNORE IT! Yes, ignore it. There will be plenty of time in ...
Read More

→

30 Day Meditation Challenge During this uncertain summer I'm bringing a chance to learn and practice meditation with mothers and mother's-to-be just like you. We will be kicking off August ...
Read More

→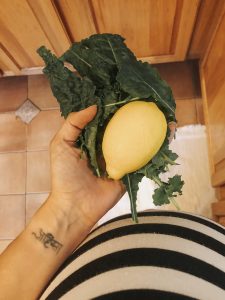 When Building Immunity Matters With the coronavirus pandemic underway, many people are looking for natural ways to support their immune system. It's easy to get frightened and search the Internet of ...
Read More

→