At 25 Weeks of pregnancy, you are nearing the end of the second trimester, which could mean that you are starting to feel more of the effects of your growing uterus and baby!
Take advantage of some of the extra energy you still may be having and work on some projects around the house for baby or finish some registry shopping!
Changes and Symptoms happening at Week 25
As baby continues to grow, gone are the days where it isn't obvious whether you are expecting or not….in fact, be prepared strangers to start noticing! Hopefully that will mean a little extra help with opening doors and offering you a seat while waiting…but it can also bring about some interesting comments and stories. Try to embrace the good, and ignore the bad…and don't be afraid to say "no" if someone wants to touch your belly.
What's happening with baby?
Baby is about 14 inches tall and weighs close to 1.5 lbs
Baby is about the size of a cauliflower
Baby's hands are developed and can grasp at things
Baby is growing more fat and hair
Baby is moving around quite a bit and you should be able to feel movements fairly easily now, although don't be alarmed if they are still somewhat inconsistent.
You may find that baby is more active during certain parts of the day or night. Most babies tend to sleep during the day when mom is active and the motion of walking around rocks baby to sleep. You may notice that as soon as you lay down for the night, baby decides to have a dance party inside of your uterus!
What's happening with Mom?
Gas, constipation and heartburn, oh my!!
Lower back pain
Needing to pee often
Faster growing hair
Your uterus is now the size of a volleyball and the top of your uterus is probably measuring right around 25 cm from your pubic bone…also known as the fundal height!
If your OB or midwife gets a measurement bigger or smaller right now, don't be too overly concerned. Your health care provider will continue to measure growth and make sure everything stays on track….but just like anything, there are variations of normal and growth rarely happens in a straight line!
Preparing for Birth
Birth Support
Now is a great time to start thinking about who is going to be in the birth room, including possibly a doula or birth support person. Have you and your partner considered hiring a doula? There are many benefits to having one including shorter labors and a reduced need for an epidural.
You can check out more about the documented benefits of a doula and what they do by clicking here.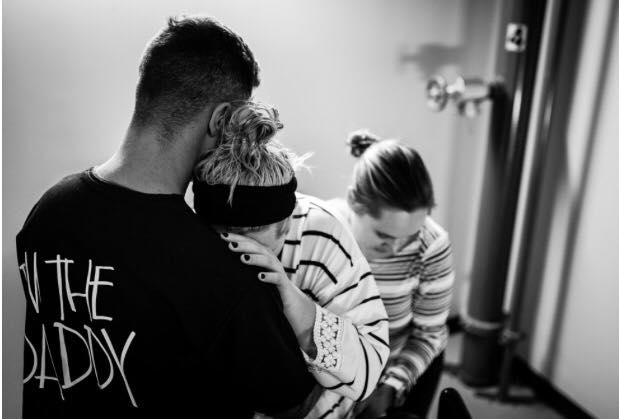 You still have plenty of time to explore options and interview possible candidates, but don't wait too long! Many doulas take a certain amount of clients for each month based on due dates, and as your due date approaches, you may find it more difficult to find one!
Birth Bag Checklist
A heating pad can be a great comfort item, especially during the early stages of labor. You can place it on your back to help warm muscles and encourage relaxation.
A heating pad can be a great help right now too as you deal with some common pregnancy symptoms….just make sure to use a low setting and use in 15 minute increments to avoid any overheating.
I really like this one because it has six temperature settings and an auto-off feature!
Leave a comment below for us
Great content! Super high-quality! Keep it up! 🙂

Awesome post! Keep up the great work! 🙂
More From The Blog
Birth Stories, News, Reviews, and More!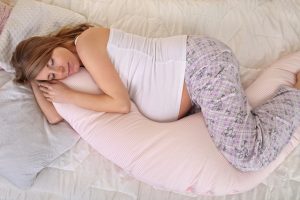 One of the best things to do in early labor is something you may not realize....its to simply IGNORE IT! Yes, ignore it. There will be plenty of time in ...
Read More

→

30 Day Meditation Challenge During this uncertain summer I'm bringing a chance to learn and practice meditation with mothers and mother's-to-be just like you. We will be kicking off August ...
Read More

→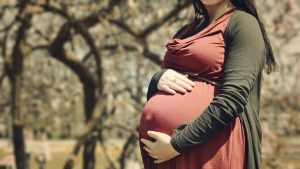 What you can expect to find With the Coronavirus outbreak, many mothers are turning to the Internet to find virtual pregnancy and postpartum support. Weeks ago moms would be going ...
Read More

→